J. King Real Estate's 2018 Christmas Party
On Friday, December 7, 2018, J. King Real Estate hosted our annual Christmas party for our employees and members of 7522 Irmo Drive Business Park. Here at J. King Real Estate we are like family a family and really wanted to enjoy the spirit of the holidays together. We had a great time enjoying each other's company and celebrating. All of our team at J. King Real Estate would like to wish you all a very Merry Christmas, Happy Holidays and a very Happy New Year.
Here are some of our favorite shots from the party: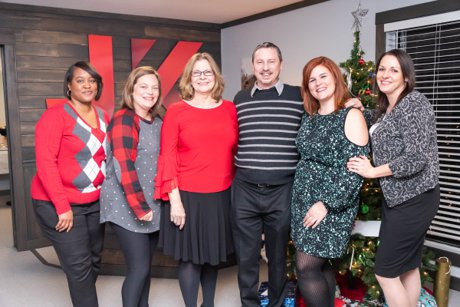 Some of the J. King Real Estate Team: Tabitha Scott (agent), Brandi Clarkson (agent), April Hill (office manager), Jason King (Owner, Broker in Charge, agent), Jessica Canaday (agent), Kelley King (marketing)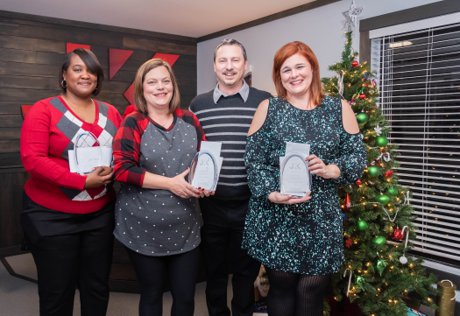 The awards from left to right: Tabitha Scott, Rookie of the year; Brandi Clarkson, Top Producer; Jason King, Broker in Charge; Jessica Canaday, Agent of the Year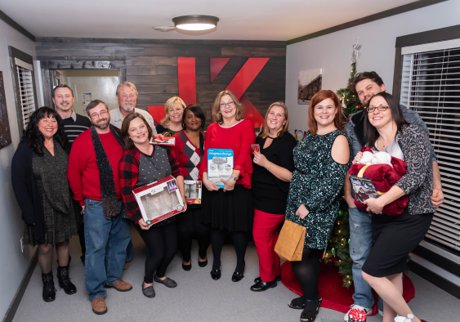 After our White Elephant gift exchange. We had a lot of laughs and a great time.
As always, if you are looking to purchase a home or sell your current one, please reach out to one of our agents anytime. We are happy to help guide you through the process and give you that expert advice. Come experience what it's like to be a part of our family. Honest Agents, Genuine Service.