We would like to take this opportunity to say a proper thank you to all of the people who helped to open
at
7522 Irmo Dr, Suite 4, Columbia SC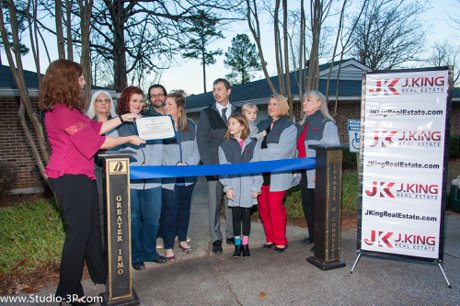 First a thank you to the Greater Irmo Chamber of Commerce for setting up the ribbon cutting and to Studio-3P for taking pictures. We are so glad that we got to share this milestone with so many chamber members, Kerry Powers, President & CEO, Corrina Thomas, Keller Williams and Shelley Woodward, Inland Home Mortgage, diplomats for the chamber.
We would like to thank all of the friends and family that took time out of their busy day to make this evening a huge success. To Stefni Smith-King, the wife, support & love, Elliot and Bennet, for being patient while Dad works long hours. To Jessica Canaday, J King Real Estate, "Assist-er" and planner extraordinaire, and Ernest King, father, mentor and idol.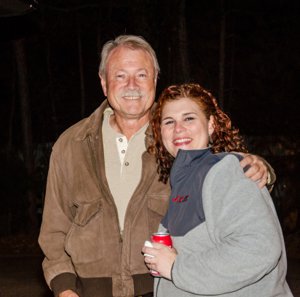 Ann Smith, the greatest Mother-in-Law of all time. Terri Watts, Vickie Williams, Nationwide Consultative Insurance Group, Debbie and Doug, Laura Darden, Connie Benton, JB & Jenn Brock, J King Real Estate. Thank you to Glynn Goforth for the support, friendship and advice.
Thank you to Andy Aun with Aun & McKay for sponsoring the amazing food.
The closing of 7522 Irmo Dr, Columbia, SC 29212 in September took a team of people including, Bruce Rylant, seller of Irmo Dr, David Brock, ERA Wilder Realty, the listing agent, Garrett Givens at South State Bank and his support staff. Andy Aun of Aun & McKay, P.A. for preforming the closing.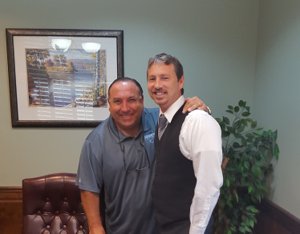 Thank you to Jon McCartha and Mid-State Heating & Air. Bobby Baine with Baine Termite & Pest Control. Soda City Home inspections, thank you Austin Page. And Christa Wilks at CHW Insurance Group LLC.
Thank you to Brandon Poe of Poe's Construction and More for the renovation.
BEFORE


AFTER
BEFORE


AFTER
BEFORE

AFTER
BEFORE

AFTER
BEFORE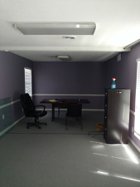 AFTER
BEFORE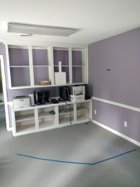 AFTER
KC Specialties for the woodwork and design.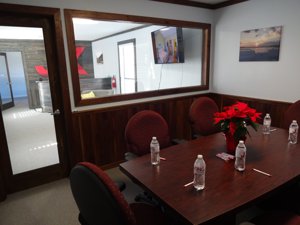 Signarama of Irmo, specifically Catherine Matyniak, for the customer service and personal delivery.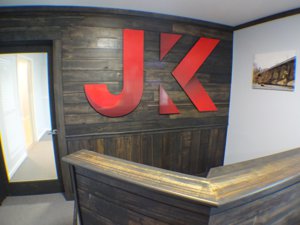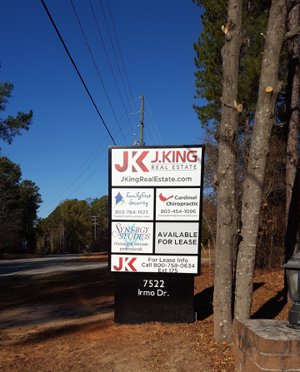 Thank you to Floor Pro, Larry & Virginia Gates and Jimmy & JC for a great job on the carpet cleaning. And thank you to Chris & Adam Bouknight for the many hours of landscaping.
A big thank you to the Town of Irmo. We are excited to be a part of this great city.
Thank you to Kathy's Kreations for the embroidery on the jackets we all wore the night of the event. Thank you to Jamie with Bailey's Sweets & Cakes in Chapin for the fantastic cookies.
Thanks to Elizabeth Rowe, Network Funding with Letters Home Photography for the unforgettable images of this wonderful evening.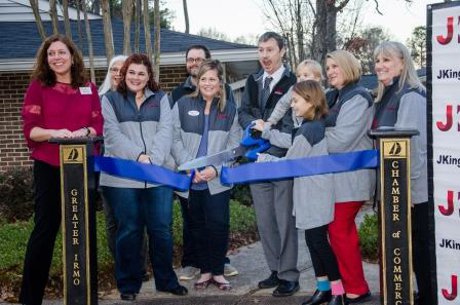 We would like to say thank you to the wonderful tenants of Irmo Dr, Cardinal Chiropractic, Family First Security and Synergy Studios. You made this evening so much more with your clients and customer's support. This truly is the start of something beautiful.
And last but not least! We would like to thank all of our wonderful clients old and new for supporting us this evening and for so many years. Without the over 300 homes sold none of this would be possible. We look forward to working with you all for many years to come. Saved the best for last is the best way to leave this blog. Thank you to our clients!