I grew up in Chapin, South Carolina and graduated from the real USC (University of South Carolina). Go Gamecocks!! I tended bar for 10 years to put myself through college. Yes it took me a while to find a path in life. I'm married to an amazing woman who is definitely more well spoken than me (English Major). I also have a daughter, Elliot, and a son, Bennet.
I started in real estate by investing. I started bird-dogging for some established investors. I later began to wholesale, rehab and rent properties. I found Rent To Own was my favorite strategy in investing.
When the market started to turn in 2007, I decided to get my real estate license. In 2012 I earned my brokers license. Since then, I average about 40 to 50 transactions a year in the Midlands. I love working with my buyers and sellers and have found a real passion in real estate. It changes everyday and I'm constantly learning something new. I have turned that passion into my new brokerage, J. King Real Estate.
Client Reviews
"Jason did an awesome job selling our house, very professional service. Makes selling a home a stress free process, thank you Jason!" -M. W.
"Jason was a joy to wok with! Extremely thorough and guided us through every step. The closing atty even complimented him on making sure we knew the things that are often forgotten. I would recommend Jason King to everyone and anyone selling a home." -M. L.
"Every aspect of our transaction was professional and easy. Jason, and his entire office staff, was an absolute pleasure to work with. I highly recommend Jason King to anyone looking to sell their home or purchase a new one." -K. L.
"Jason is such an excellent agent. He made everything easy for me. Very professional and knowledgeable. Sold two properties in less than three months. I would say that is amazing. I highly recommend him as your agent . I promise you will love him. Thanks again Jason. "- C.M.
"Jason was great to work with. He showed us many properties on several different occasions. He provided input and advice during our search for a new home. He kept us informed during he process. He worked well with the Seller's Agent and the Lender"- P.B.
"Jason is a tenacious and accomplished negotiator! When we listed our house he was able to sell for what we wanted! He was then able to negotiate extras in the new house that we weren't sure we would be able to get. After all was cleared, we sold our old house and moved into a new one. Jason was there all along the way giving advice, information and helpful resources to make this HUGE process go smoothly! I would recommend anyone to use Jason to make the biggest purchases of your life!" – J & K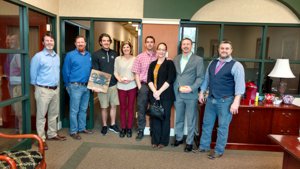 "Jason was great! He helped us find and purchase the perfect home and was so friendly and knowledgeable. He responded in a timely manner and answered any questions we had." -A.H.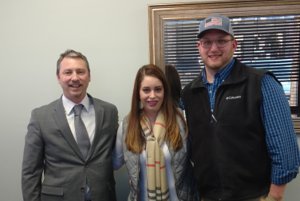 "Thank you again so much for making the closing day smooth and easy yesterday and for all your help and hard works. You made this selling process less stressful than I've expected. Also, I know you would look out for my best interest too (paper works, decisions, recommendations) .... You're the best." -S.S.
"Jason Review the listing and a personal walk around the house. Reviewed all the additional amenities, and listed the house highlighting the same. An offer was made several days after, and he took charge of all negations, with us involved. He was very professional, and was very detailed with all that he did. Yes I would recommend Jason when thinking of listing your home." -J.R.
"I worked with Jason buying my first home. He was very knowledgeable and a pleasure to work with. He answered all my questions in a timely manner. I would definitely recommend Jason to family and friends." -L.K.
"Jason and I have worked several deals together before I got into real estate. He is literally the only agent I went back to more than once. He has always proven reliable, available and trustworthy. Of course being a Gamecock fan makes doing business with him all the better." -T.P.

"We had a great experience we Jason, he is knowledgeable, smart and attentive to our needs. We will use him again and recommend him. " -J.S.

"Jason starting helping us about a year before our closing actually happened on our commercial building. Jason was diligent and proactive the entire time to make sure we were on track. Of course there were several hick ups but Jason made sure they were rectified in a timely manner. Wonderful!!!!!!!" -S.M.

"Jason made the home buying and selling experience very easy for us. His one price selling services were a life saver and allowed us to save on fees so that we could purchase our next home. He was very flexible when showing us homes even when we wanted to view the same home several times. He knows the market and helped us secure our current home at a great price. He was always there to answer our emails, text and phone calls. He gave valuable advice when others seem to drop the ball in the process. Trust me I did my research and I kept coming back to Jason." -P.J.

"A co-worker referred me to Jason King and his agency and I'm glad he did. From day one, Jason was super responsive and respectful of my time. He has a great personality and attitude. Jason has a very strong understanding of the total market as well as a strong awareness to property values and what is happening at the neighborhood level. Jason's team was extremely helpful and professional. Jessica was a pleasure to work with! No unnecessary or extra work is required of the seller and I really appreciated that. Jason King is a professional in every sense and represents an awesome value. Call him today!" -J.H.
"I'd like to give a big SHOUT OUT to Jason King and his team at J King Real Estate for getting us through yet another successful closing. Jason's marketing was successful to bring several potential buyers to the table, and he helped connect me with a buyer who could close the deal, helping to avoid countless hours of frustration. Thank You Jason! I highly recommend J King Real Estate to both investors and retail buyers and sellers. " -S.L.
"Just closed on home using Jason as my listing Agent. Once again my comments below indicate his level of commitment and professionalism. Most pleasant and smooth transaction working with Jason. Promptly responded to all inquiries and seeks answers to any questions. Highly recommend Jason !!! Very pleasurable, knowledgeable, professional, and hard working person/agent. Jason always took the extra step to ensure everything was accurate and timely. He always provided his insight and recommendation on any issue that arose to finalize and close the sale of my property. I would recommend Jason to anyone looking to purchase and/or sell property." - D.W.
"Jason and his team really helped me every step of selling my house. Very professional and considerate. Gave many valuable suggestions in pricing and negotiating. Saved me a lot money and efforts. FIVE STAR! I would highly recommend him to anyone considering selling a house." -S.X.
"It was a pleasure to work with Jason. Was selling home through an Estate and Jason was very helpful in guiding me through the process. Would highly recommend his services and will be using him again in the future." -T.C.
"Jason exceeded all expectations in representing me for the purchase of my home in Columbia SC. I highly recommend Jason! He is professional and very good at what he does." -D.G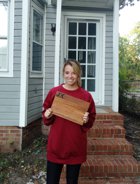 "Jason is great guy and made the home buying process very easy. He explained the process thoroughly and went the extra mile to make sure my house was complete before closing. I highly recommend Jason and will be using him for any future transactions." - J.T.
"Jason went above and beyond to help me sell my house. Always provided Excellent service and represented my interest at all times. He is Honest, and always quick to respond to my questions. Was helpful throughout the process." - H. & M. F.
"Very professional and kind. Always there to help no matter what. He really works hard to get everything you want and need. Jason went above and beyond to take care of my needs and was extremely flexible." - T.C.
"Jason did a great job for us. He has great communication with us during the process and was very helpful with every aspect of the process. I highly recommend using him." - J.C.
"Jason you were such a huge help to our family! As first time home buyers it was an intimidating task that you made easy and fun for us. We look forward to working with you in the future and will always refer our friends and family!" - W.S.
"We worked with Jason on the purchase of our first home and felt like it was a no brainer to work with him on the sale of our first home and purchase of our second home. Throughout the whole time working with him we knew that God had orchestrated the entire process! We were extremely happy and we know that God used Jason to help us get into the perfect home for us!" - T.S.
"Jason was extremely helpful and worked extensively with me as this was my first home. He took the time to work around my schedule and offered valuable information to help me make an informed decision." - M.G.
"My thanks to Jason King. Thanks, Thanks, and Thanks, Why 3 times. They listed my house and saved me $15,000 in commissions. I bought another new house and shortly after had a job taking me out of S.C. Again REA sold my house and saved me over $6,000.. As fate would have it I got reassigned to S.C. and used their services as a buyer's agent. Honest, dependable, and concerned about me and not the deal enabled me to get great service and a rebate of $2,000." - S.M.
"I was looking for a house for 2 years. Jason King was there consistently giving me comps, guidance, and courteous non-pushing advice. Found what I was looking for and they paid me a rebate for using them. It doesn't get any better than that." - J.T.
"Trust and confidence and savings was critical to us. Jason King sold our house 5 years ago, and helped us buy our next house. As a young couple saving almost $5,000 was major. Our family has expanded and we place our house with REA again and used them to buy our next one. Savings can be $5,000-$10,000." - Chris
"You have done a wonderful job for us. Thank you. You have more than earned your fee. Thank you for your professional advice and great service. I will be sure to recommend you to others." -K.S.
"So I want to thank you all for your patience and mucho time you have spent with me creating a very VERY satisfied customer. Your efforts were beyond the time of reason. Thanks again." -D.K.
"SC Flat Fee Multiple Listing provided excellent help when needed and answered all questions in a timely fashion. I couldn't ask for a better experience." -D.V.
"Jason helped us sell our old home and purchase our new home. He has expertise in both of these arenas. At times we felt like we might have been overloading him with questions and emails, but he was very patient with us and responded quickly, providing the answers or resources we requested. Within both the selling and buying sides, he offered us realistic expectations coupled with encouragement. We would highly recommend him to anyone considering selling or buying a home." -C.R.
"From beginning to end and through the inevitable road bumps that accompany a home sale, Jason and his team have provided us with sound and effective guidance that resulted in a closing enjoyed by both seller and buyer. 5 star!" - M.G.